Details

Published: March 12, 2017
Thermally store Energy in Concrete

The term thermal mass describes the absorption and storage of heat in a building. Concrete and masonry warm and cool slowly and stay warm (or cool) longer than many other building materials. This thermal mass effectively delays and reduces heat transfer through a concrete or masonry wall, resulting in a reduction in total heat loss or gain through the building envelope.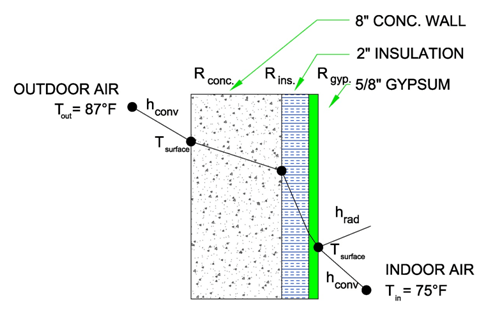 The reduced heat transfer through concrete or masonry is not a heat loss but rather indicates that some of the heat is stored in the concrete and later released back into the room.